Just like our other bootcamps, the course offers the same top-rated, 5-day bootcamp curriculum. The difference? You'll receive a certificate of achievement jointly offered by Data Science Dojo and University of New Mexico.
What is the difference between the certificate program and non-certificate program?
The Data Science Bootcamp in New Mexico is the only certificate program that is backed by an accredited university.
How will I get my certificate?
Once you have completed our 5-day training, you will be issued a certificate that you can print or add to your LinkedIn profile for others to see, which confirms that the course was completed through the University of New Mexico Continuing Education.
Note: the certificate does not represent official University of New Mexico academic credit.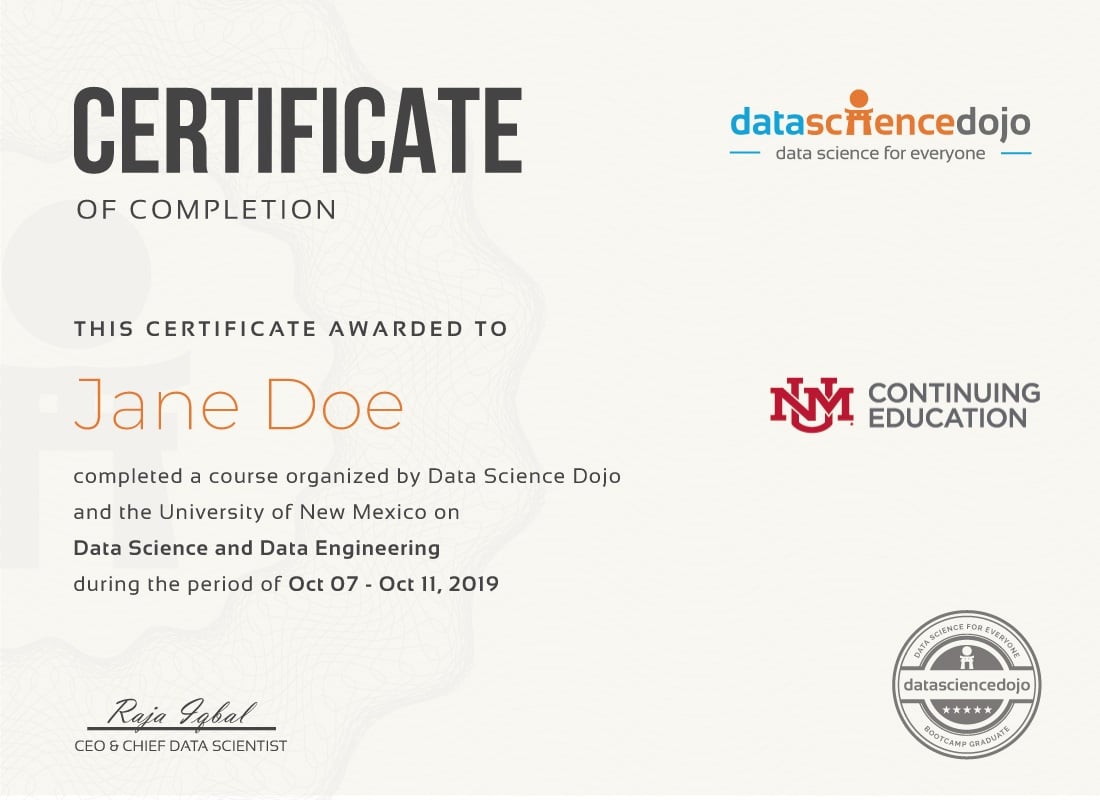 Do I receive continuing education credits?
Yes, the number of credits is based on the number of hours. (1 CEU =10 contact hours)
The Data Science Certificate program with the University of New Mexico awards 5 CEUs.