We offer Dojo, Guru, and Sensei packages.  You can compare each package down below where we give specific details and pricing of what each package includes.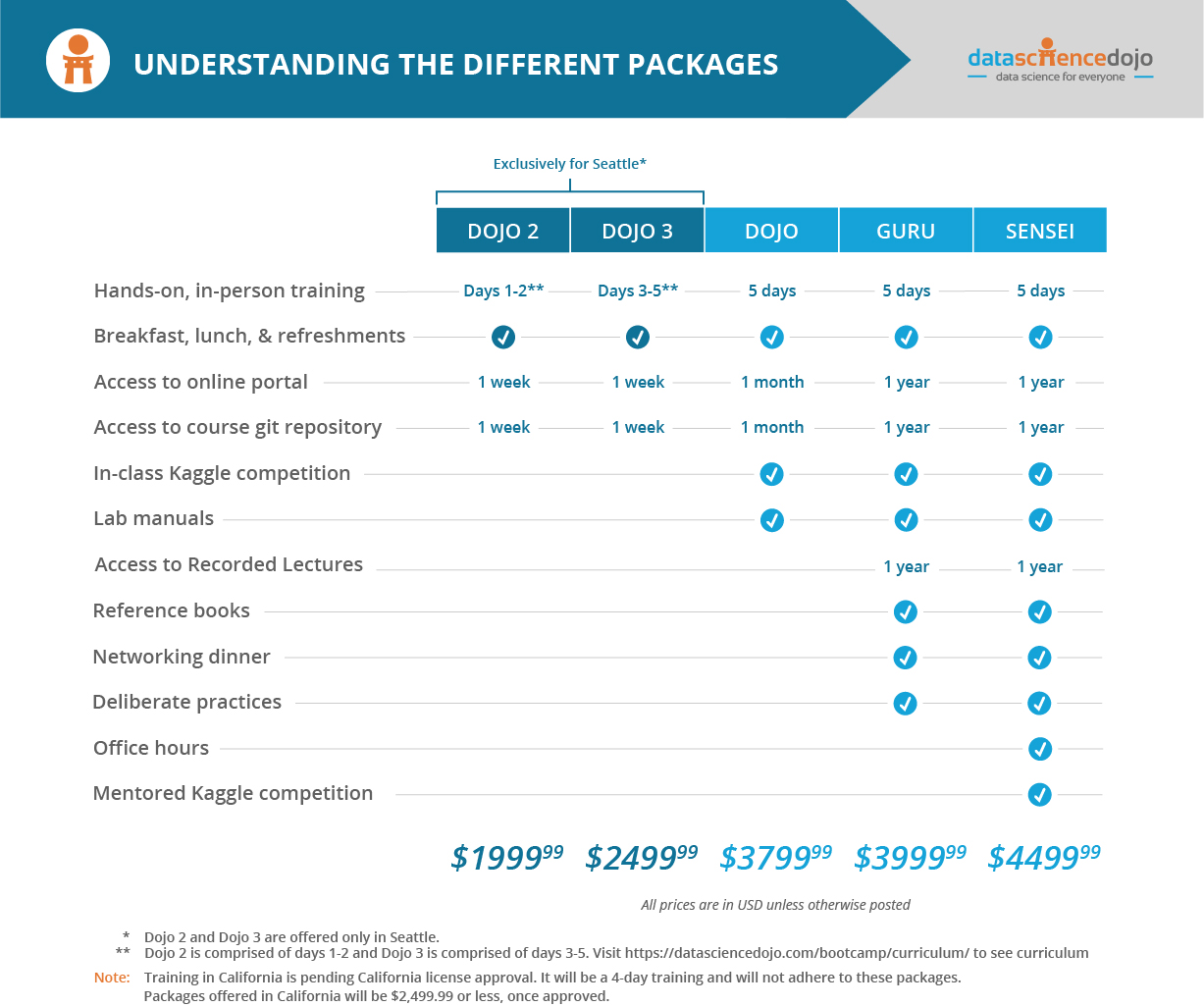 Please note, the California bootcamp, pending California licensure approval, will be a 4-day bootcamp, will not include the IoT project, and will not adhere to these packages. The package comparison will be updated to include California, once approved.
No federal or state financial aid is accepted for any of the bootcamp locations.