Follow this step-by-step introduction to create and login to your learning portal account.
Your bootcamp course work is organized under a single course and you must create your learning portal account to access them.
Once you register for the course, you will receive an email with steps to create your learning portal account which must then be activated. Please check your spam or junk folder if you cannot locate your activation emails. Then, log in to the Data Science Dojo Learning Portal.
After you have created your learning portal account and once you are successfully
logged in, you will first see the "Data Science Bootcamp" course under your enrolled courses. If you are registered for other programs like our 5-day Python for Data Science you will see those under your enrolled courses tab.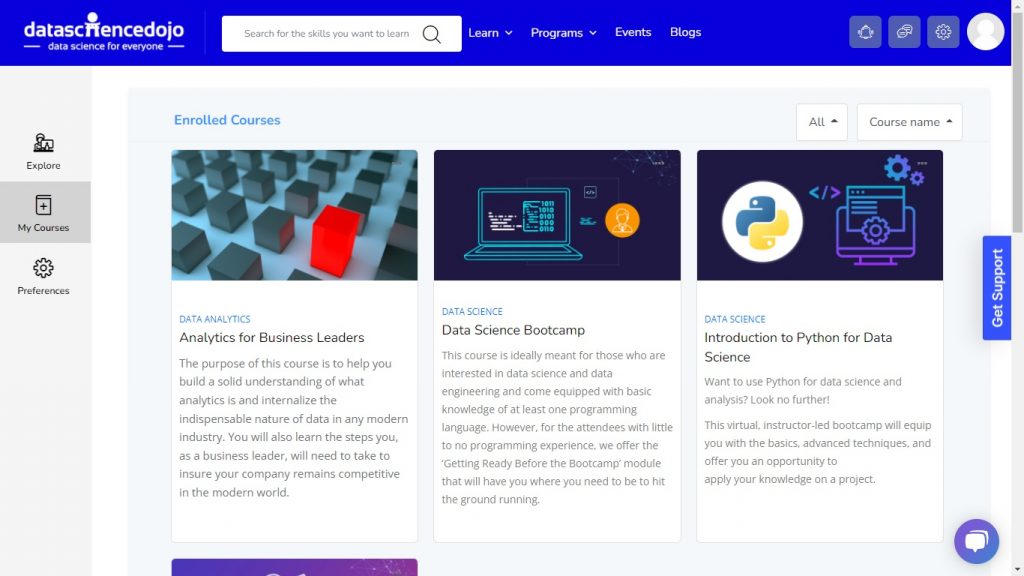 The next step is to select your relevant course and click "view"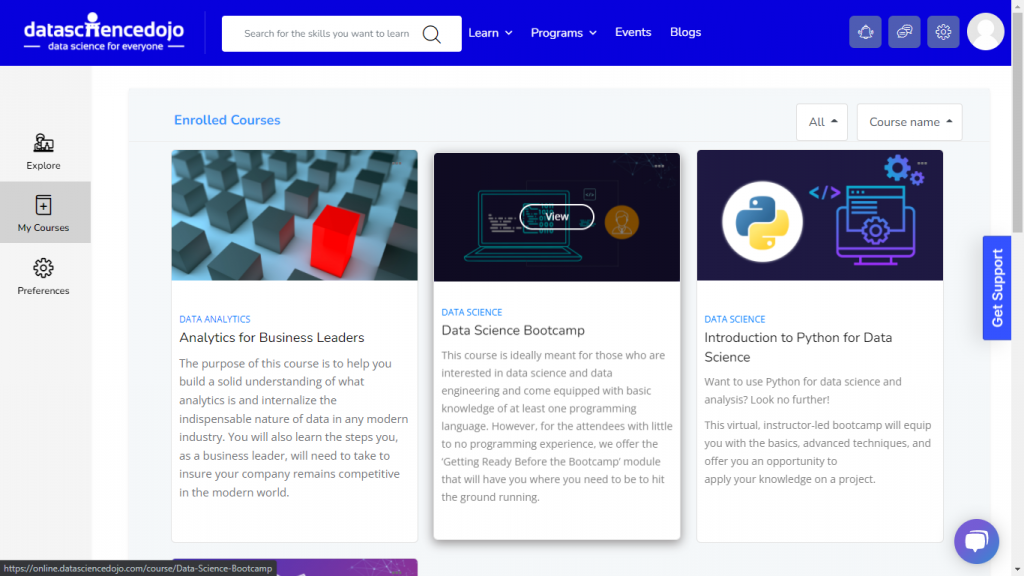 Clicking on this button will take you to the next screen where you will find all modules that are available for you at the moment.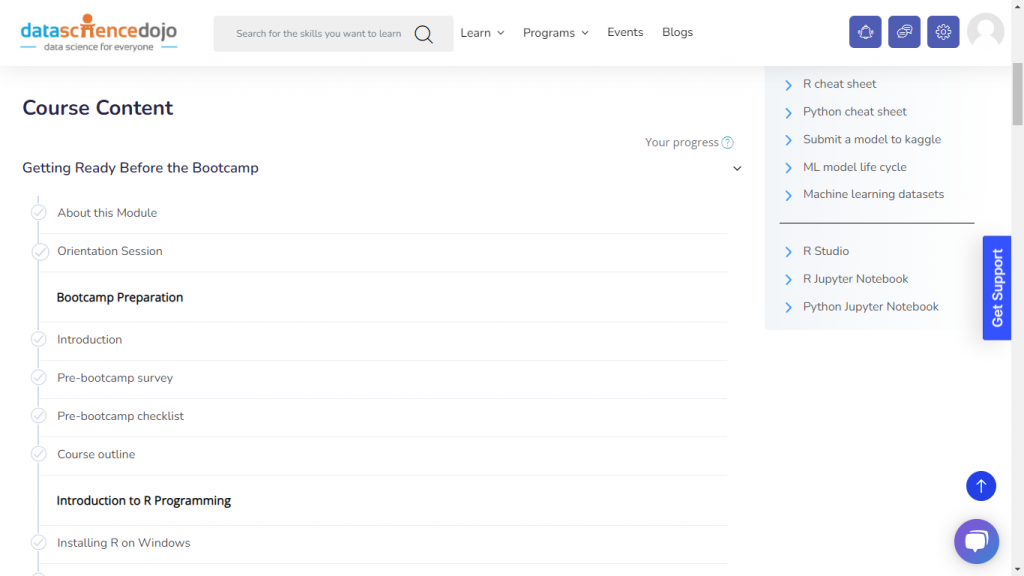 Please note that before the bootcamp start date you will get access to the "Getting Ready Before the Bootcamp" section of the course.
If you are unable to see the relevant course please contact us at [email protected] or reach out to us on chat.